Kirk writes content better with GPT-4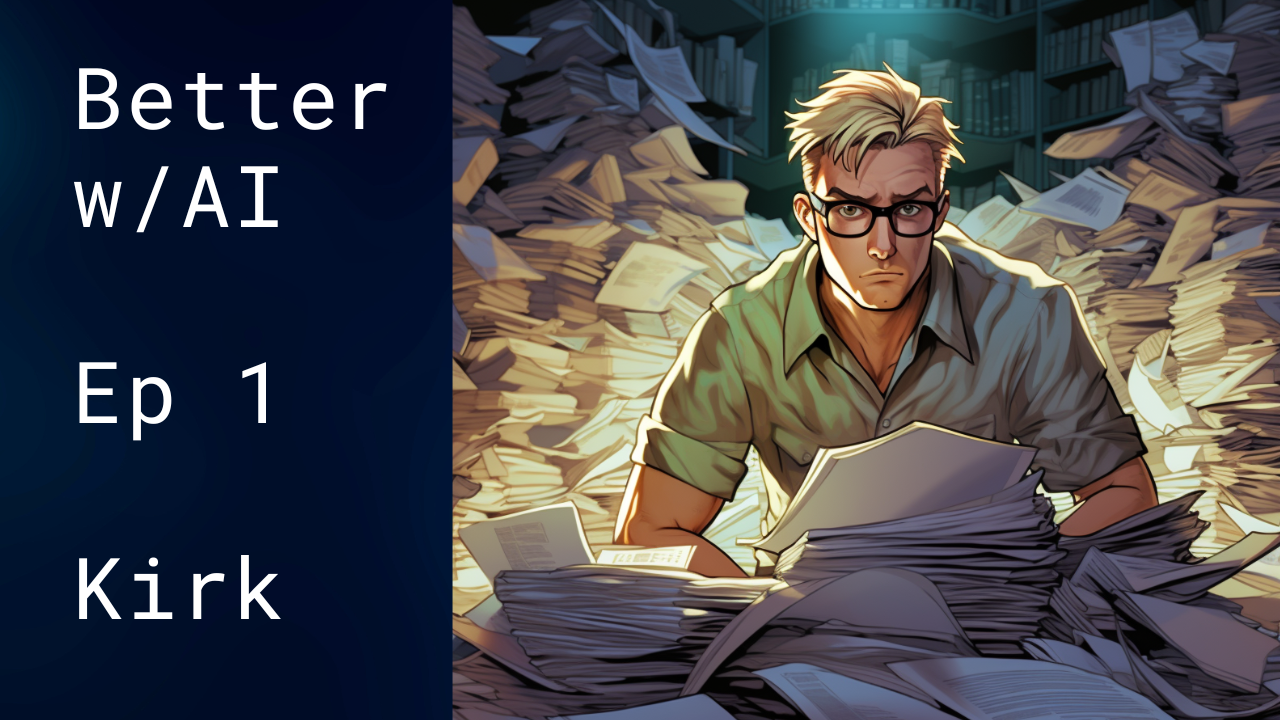 I'm stoked to announce Better with AI - a show about humans doing their job better with AI.
In Episode 1, we talk to Kirk, an organizer of the Business of Software Conference. Kirk feels overwhelmed by the burden of shipping content. We write some Python that uses GPT-4 to turn talk transcripts into blog posts.
The Episode is a bit under 7 minutes long. If enjoy this and want to see more episodes like this, I would much appreciate it if you:
Thank you!!